Franchise / Become a partner
Traditional Greek homemade Spanakopita recipes use homemade "village" dough (xoriatiko phyllo), which is a little bit thicker than the usually paper thin phyllo and gives a more rustic touch.
Spanakopita is a delicious Greek savory pie for every time of the day, as a main dish, starter or mid-day snack! It is one of the most popular Greek dishes, that is known and loved around the word!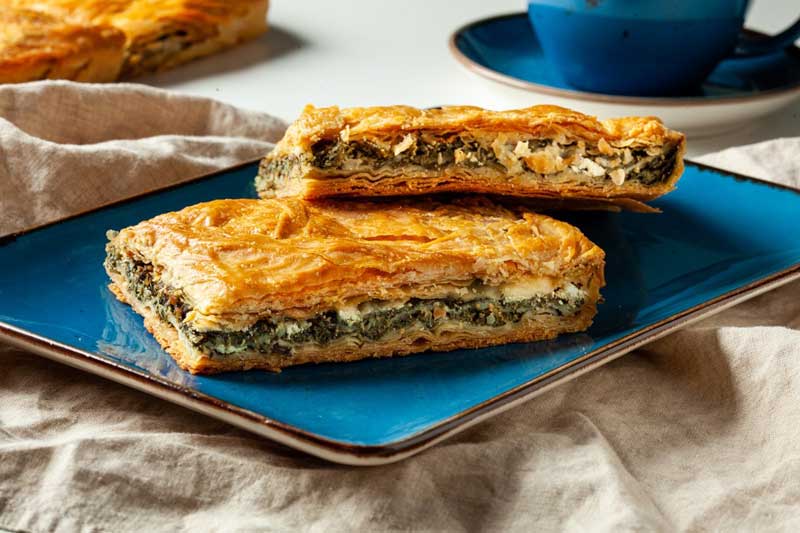 Subscribe to our newsletter for news and exclusive offers!
Copyright TheDailyGreek 2019
Crafted with care by antoniaskaraki