Franchise / Become a partner
Greek desserts Galaktoboureko
When you talk about Greek desserts, Galaktoboureko is on top of most people's list as their most desired dessert!
Golden crispy perfection. Have a bite of this amazing Galaktoboureko and let its juices flow in your mouth! Galaktoboureko is a traditional Greek dessert made with layers of golden-brown crispy phyllo, sprinkled with melted butter, filled with the most creamy custard and bathed in scented syrup.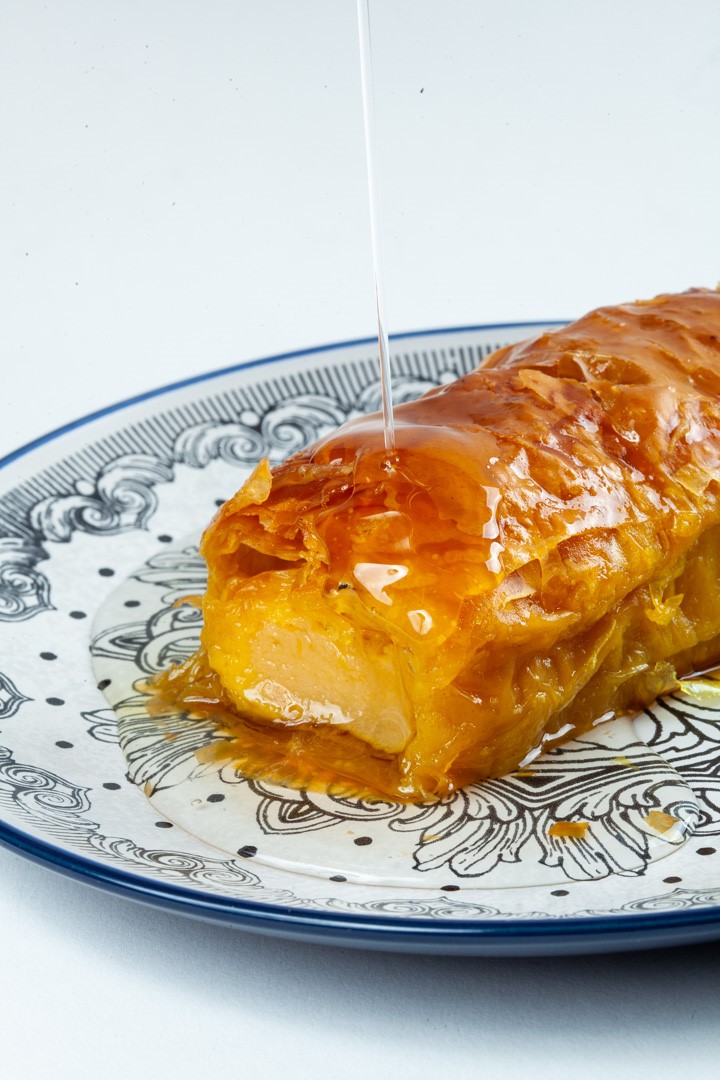 Subscribe to our newsletter for news and exclusive offers!
Copyright TheDailyGreek 2019
Crafted with care by antoniaskaraki